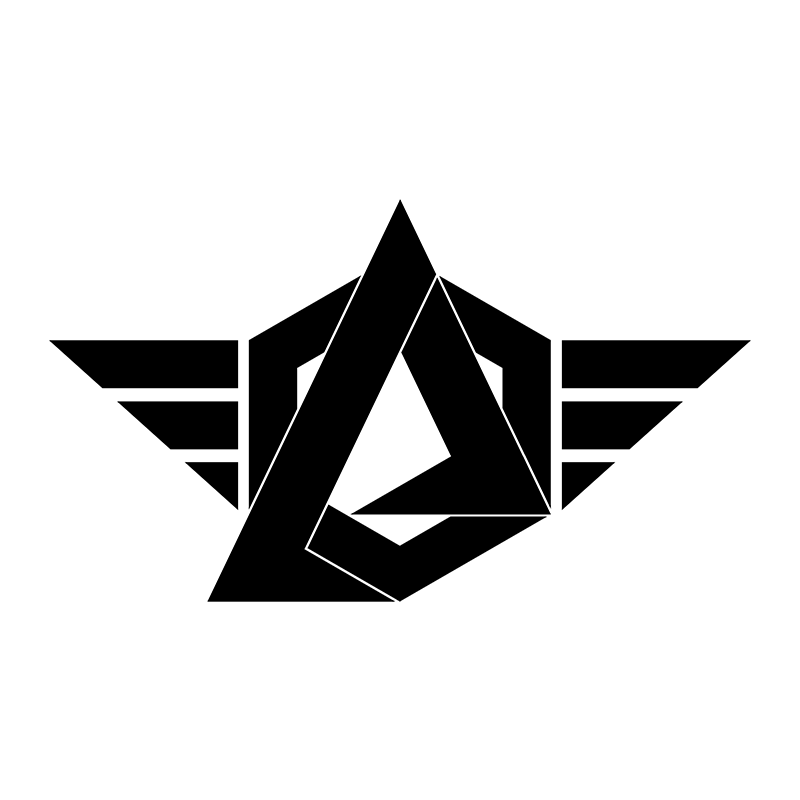 Deliverables
Logo
3D Model
3D Animation
Digital Branding
Art Direction
Angel Esports
Team Angels Esports was founded in 2021 on Monday, September 20th by CEO Tronix. He made his intentions clear for members of the Angels: to grow together as a team, build relationships with one another and be the best players anyone could hope to become. He has a goal to expand this mobile gaming organization into other games besides League of Legends: Wild Rift and turn it into a licensed organization hoping to become one of the future household names in the industry. With quality designs coming from Dauntless Creative Labs, they aim to get a great following in the scene and produce their own merchandise in the near future. With the end goal of being known within the mobile gaming scene while also helping players and content creators grow together, the Angels intend to bring a confident and good mentality along the crazy journey.
Team Angels Esports needed a logo that was simple yet classy with more of a heroic feel. We looked into different options conceptualized by our designers and thought of a beautiful concept that focused on embodying the confidence and positivity they carried as an organization. Regular communication was a key factor in ensuring that the imagination Team Agnes Esports was looking for became a reality.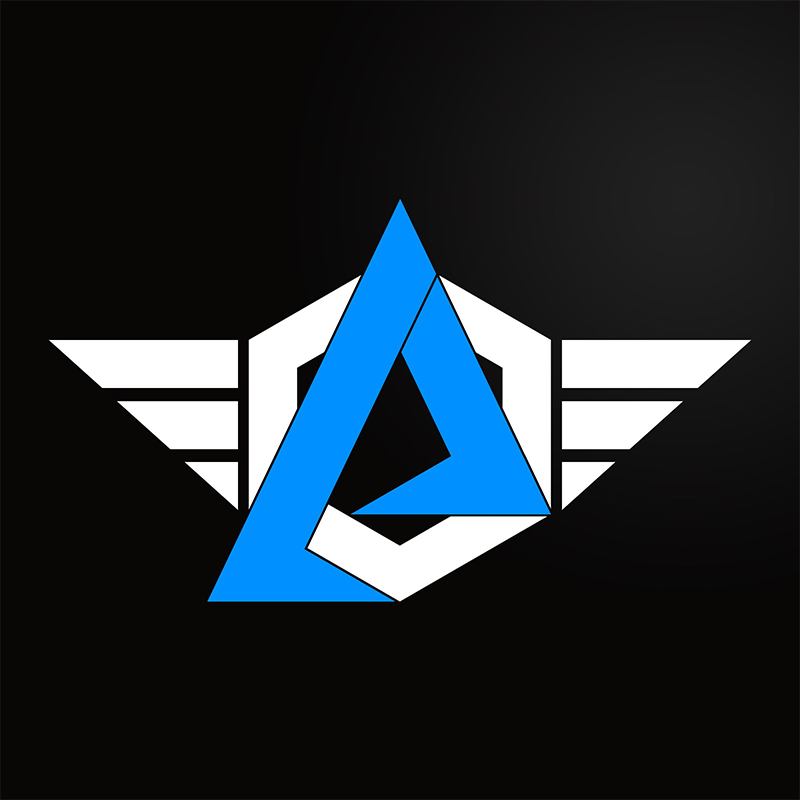 A superhero feel, wings and a uniquely designed A were the base concepts of the Team Angels Esports logo.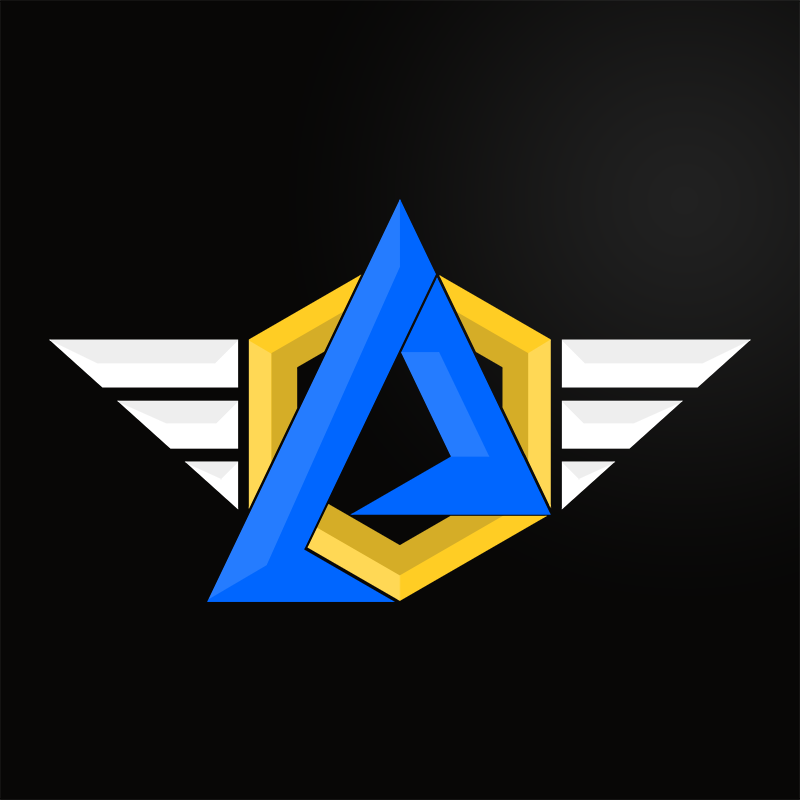 Modifications were made to ensure that the logo represented their branding's color and also gave out a simple 3D effect.
Bringing the logo to life with 3D animation, we created the heroic entrance Team Angels Esports was looking for.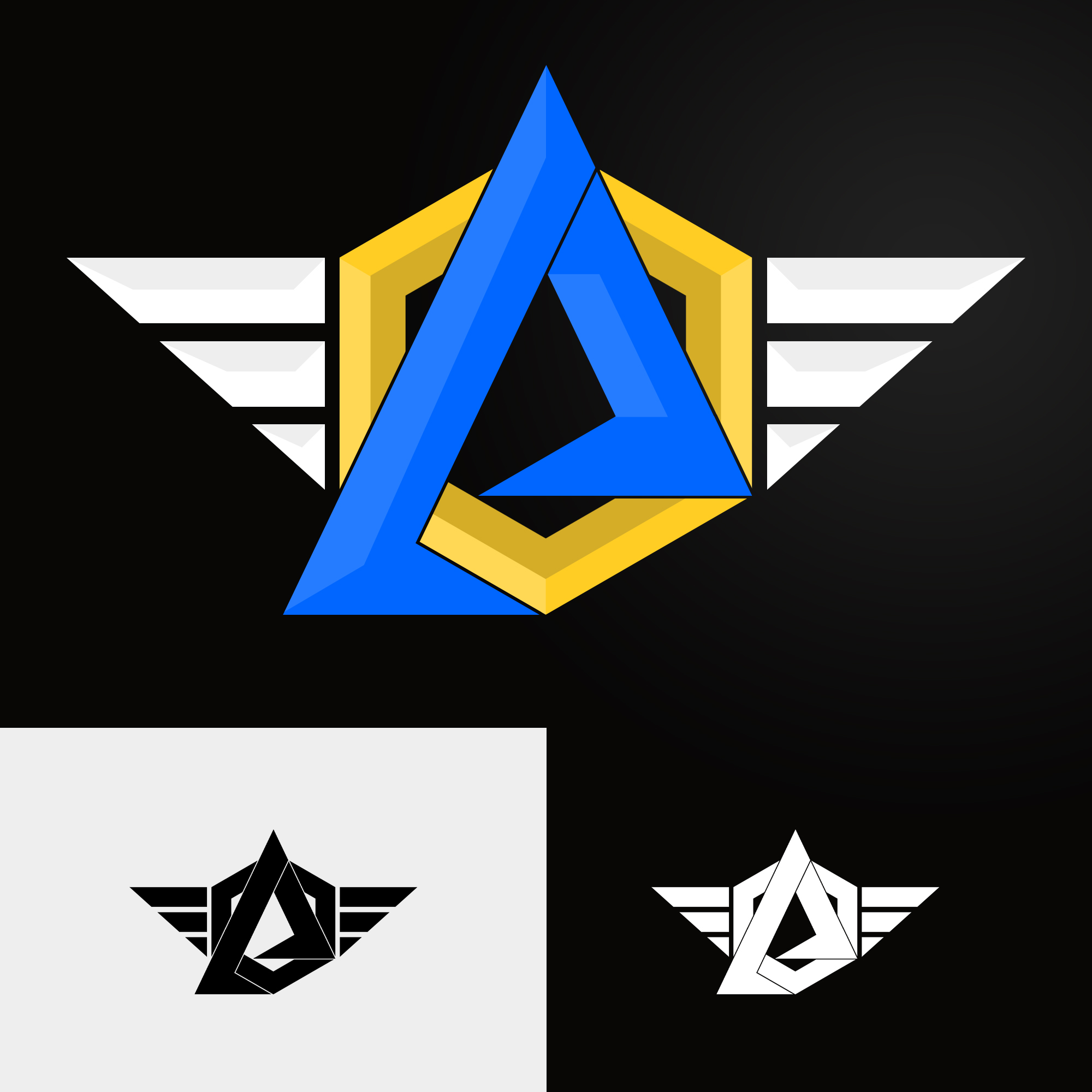 Depending on where they would intend to place the logo, the designers ensured that it would still have the same appeal and quality regardless whether it was in color, black or white. We made sure their voice was heard throughout the project, listening to their advice and suggestions in how it could turn out. With their logo finalized, we were able to deliver a unique logo that truly satisfied our client.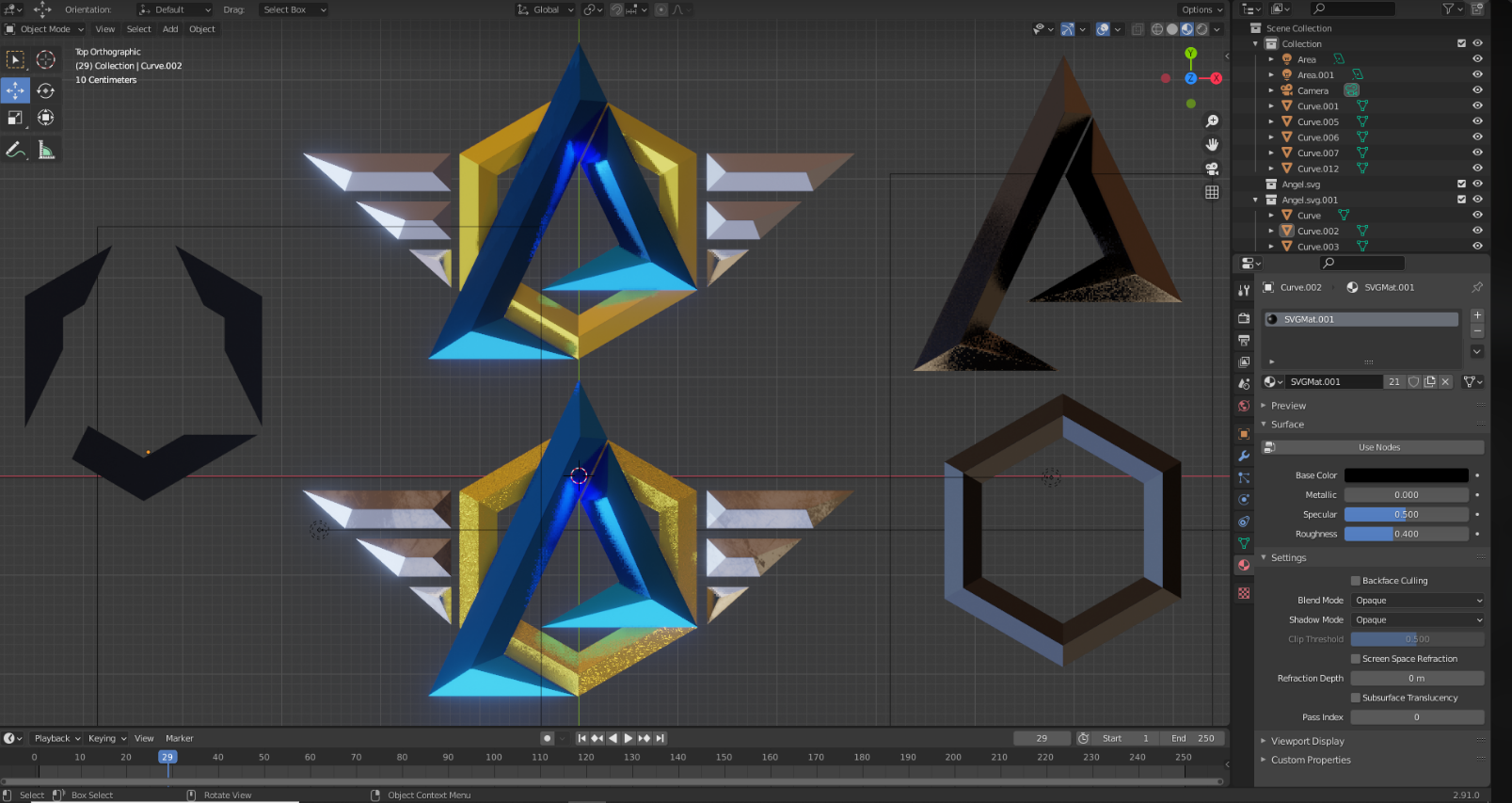 Following the logo's design, a 3D model was created and animated accordingly we looked into making the design glow and stand out to represent their vision of confidence.
Different metallic textures were tested and applied to get the right glow and feel. Team Angels Esports needed a heroic entrance and the right metallic texture would bring the logo design to life and provide the shining glow that we would imagine from angelic figures.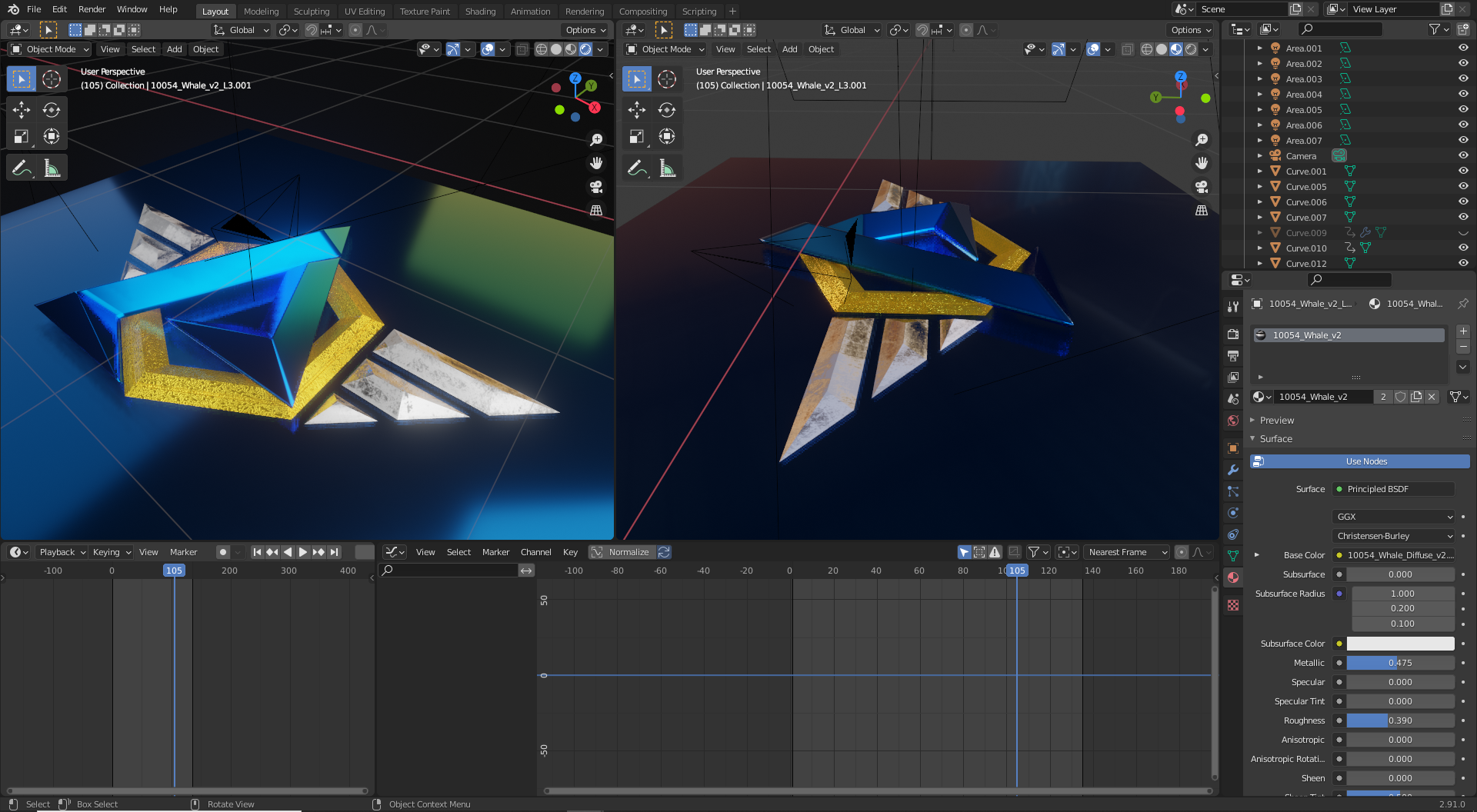 Our 3D animators conceptualized the birth of a logo, heroically entering the scene and rising through the sky as a dominant and confident figure. Following the captions  and taglines provided by our client, we made sure to match these with how the logo was formed and revealed throughout the sequence of the video below.
One reason to choose Dauntless is the fast delivery of your product. They are humble, loyal, trustworthy, and kind in every aspect of their work. They will make sure your order comes out the way you want it in perfection, including the beauty of your orders. I give this company a 5 stars as they were very open to suggestions and gives advice and even discounts when you order from them. Their vision is to make everyone Dauntless, they prioritize your order to make sure your designs are the impact of what's needed creative wise for your reason of purchasing. They want to make sure others thrive because somethings just isn't right without creative designs and such. This is my final reason as to why this is a good company to choose from for your designs and desires of creatives. They care about you and your order, they have a good team who specializes in different areas of design. Their customer service is very well managed, and they are very well open to communicating. Any issues you may have, they will try to solve/fix it for you to allow you to make an impact before making any final decisions. The pricing is well fair and listed, especially for the hard work, time, and thought process that goes into this production of your designs.