Deliverables
UI/UX Design
Ecommerce Website
Custom Component
Burlington
Burlington Industries Philippines, Inc. is the trademark owner in the Philippines for socks brands Burlington, BioFresh, Puma, and more. With over five decades of solid track record in the hosiery industry, Burlington has established its reputation as the socks authority.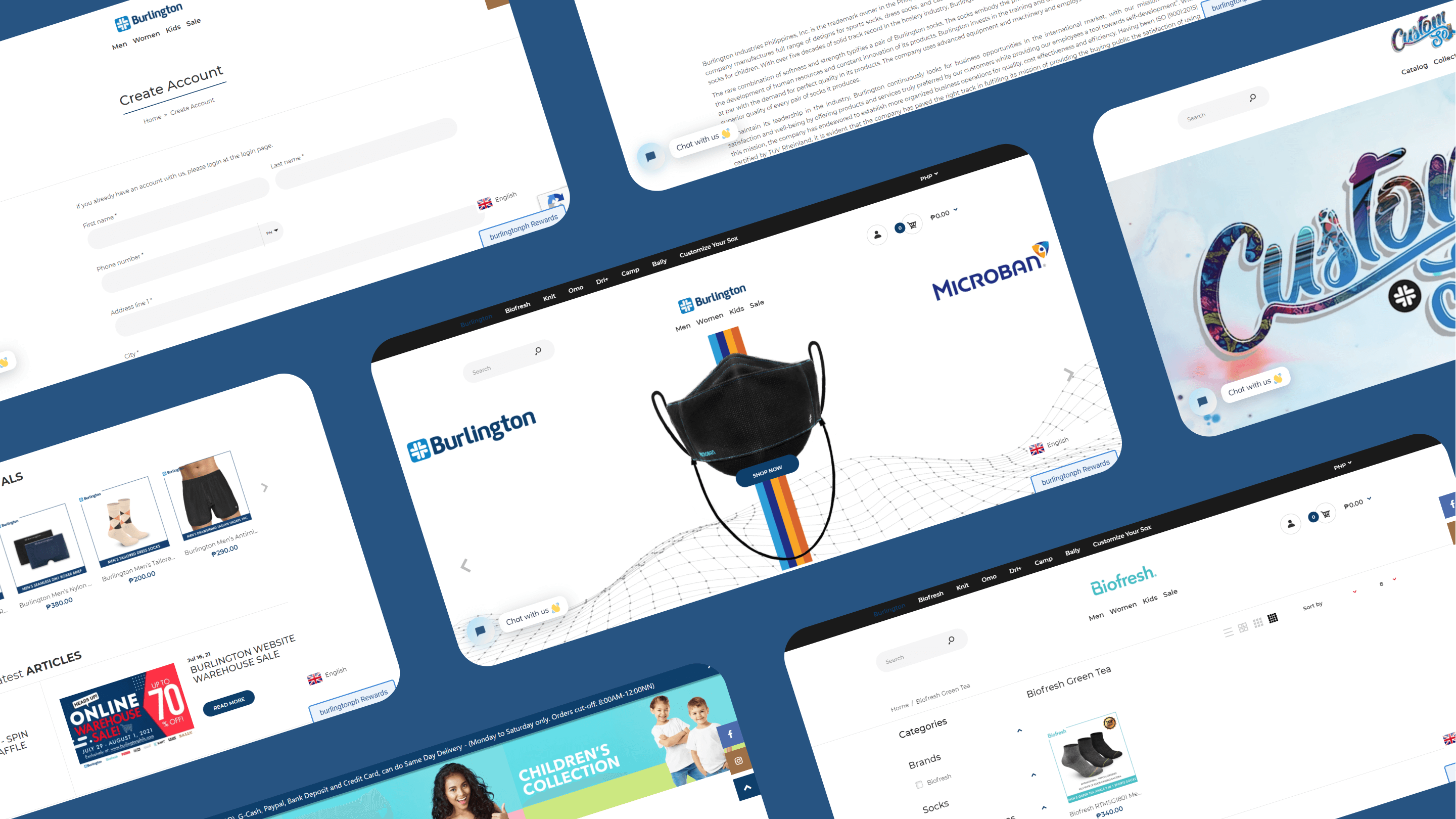 Because of the vast amount of products Burlington offers across all their brands, the team structured the website in a way that customers could find what they need without difficulty. This includes the use of multiple navigation menus, extensive filters, and search bars.
All brands under Burlington are listed on the top navigation menu, allowing customers to easily browse through products of their preferred brand. Products are also categorized by men, women, and kids, with an elaborate filtering system that helps customers narrow down their search.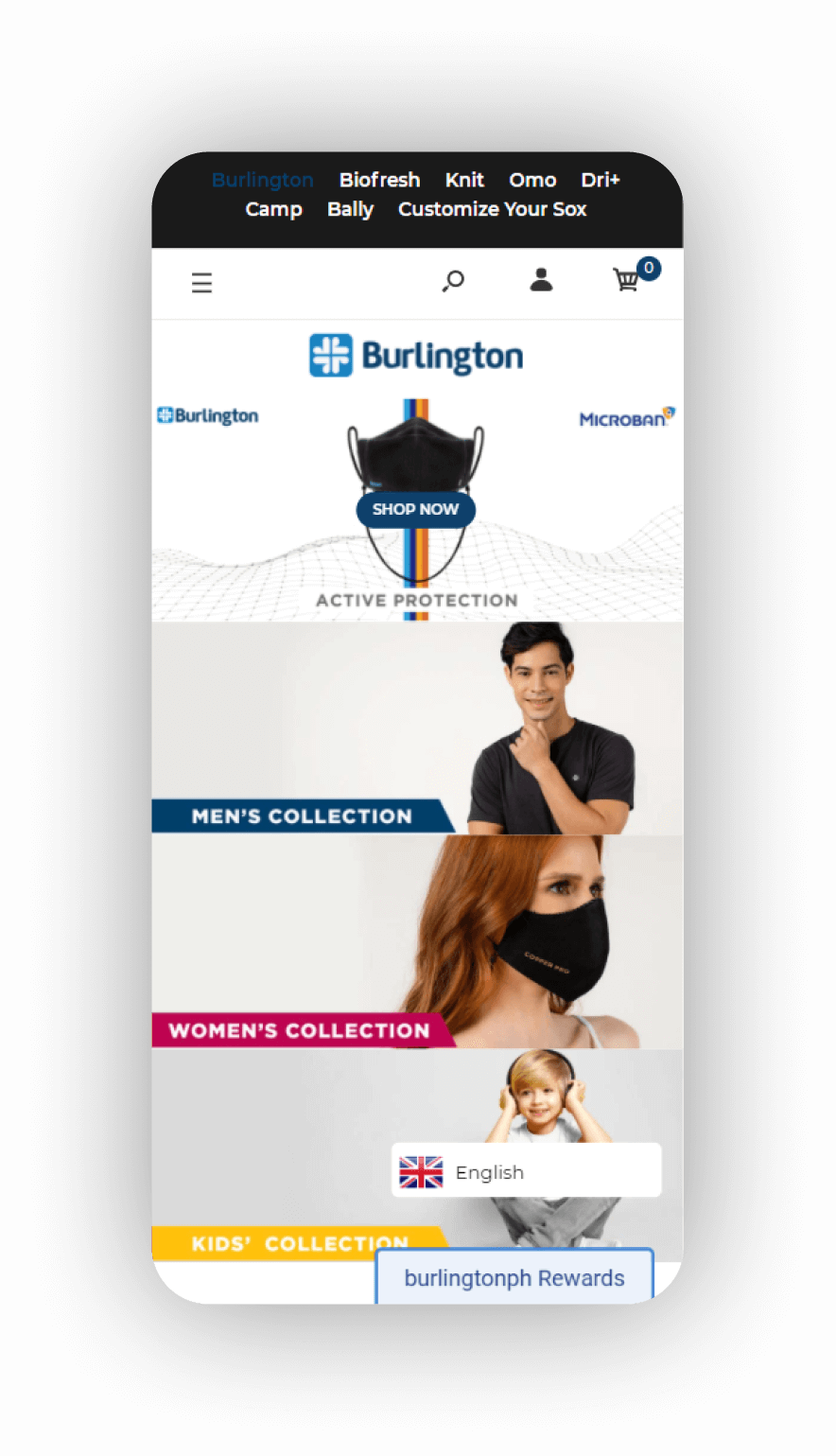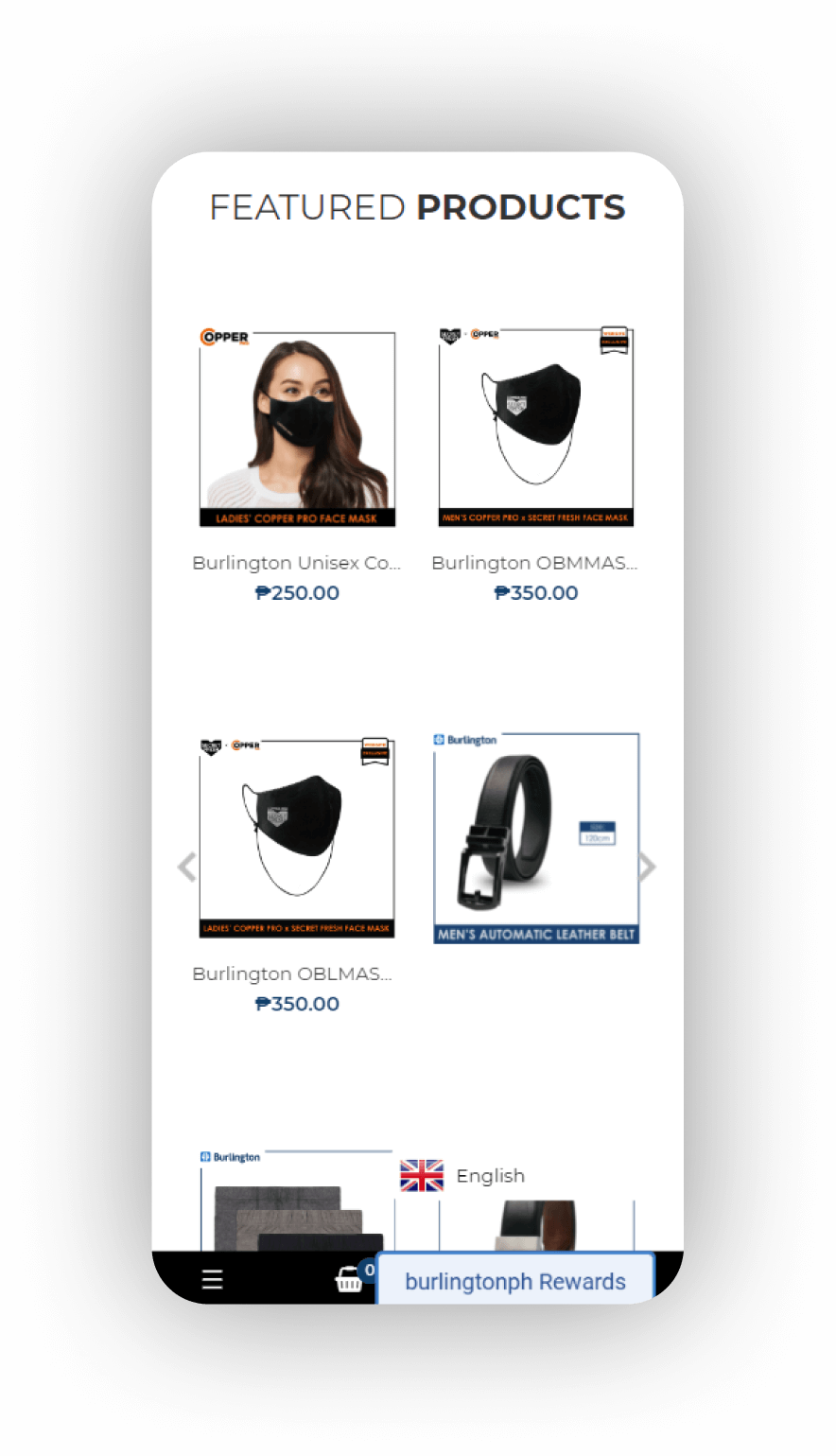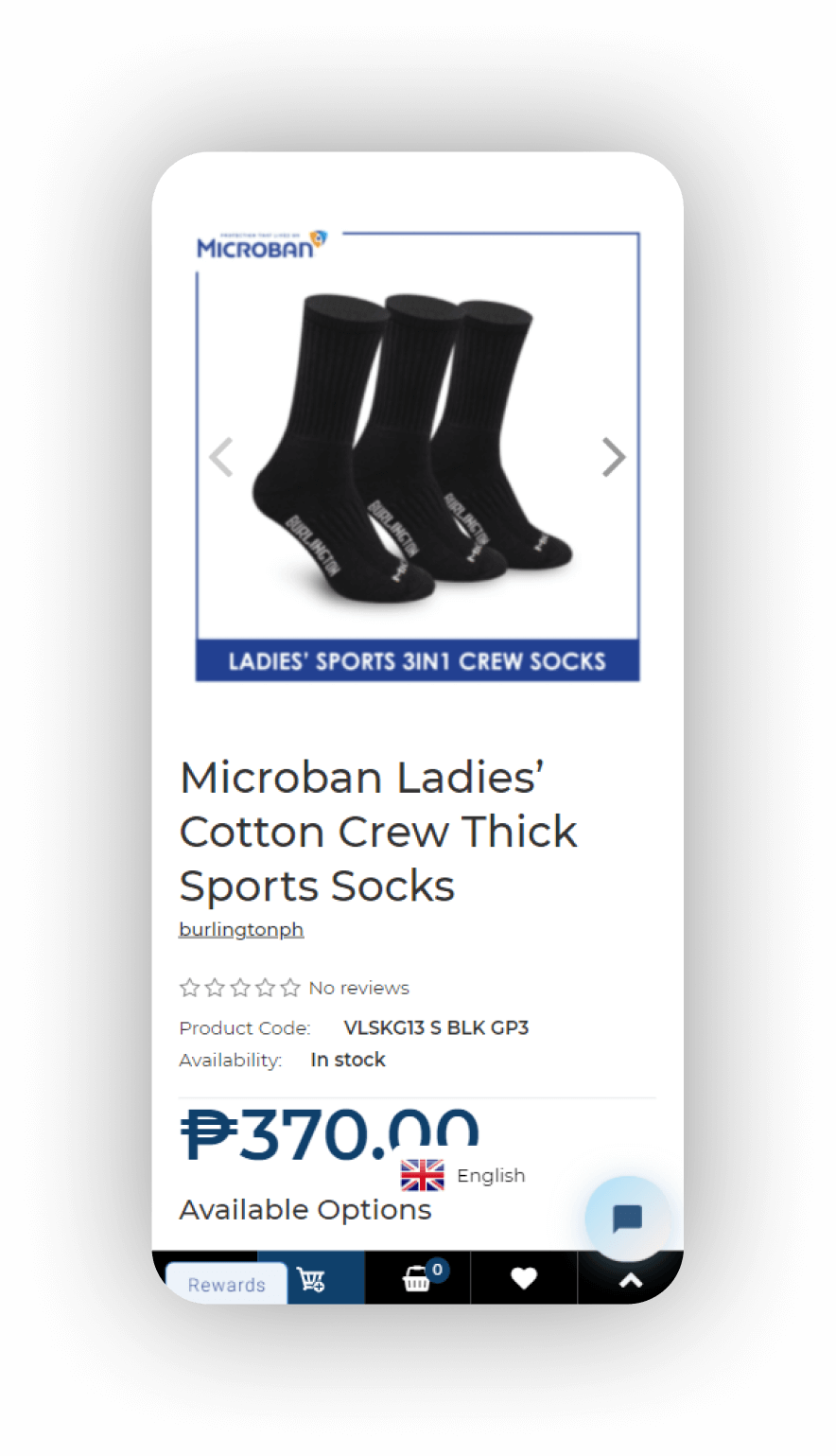 Burlington's mission is to deliver satisfaction by offering products truly preferred by their customers – and this includes delivering customized products.
Thus, the team integrated a custom DIY system with the help of a third party service, DesignLab, that enables customers to personalize their products.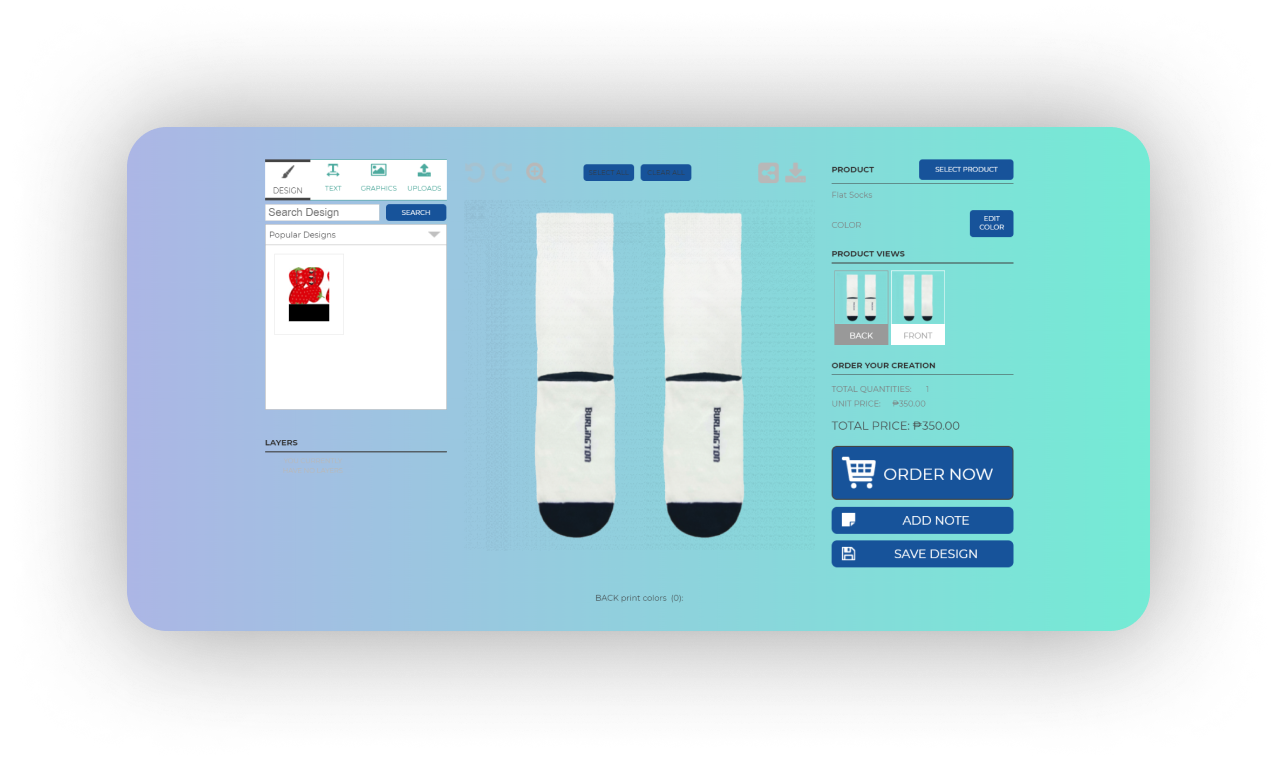 Personalize your products with DIY
DesignLab's extensive product designer service allows customers to customize their own product design, from the print down to the smallest details such as font styles. As a team, it was our responsibility to smoothly integrate this service into Burlington's website, making sure all features worked accordingly.
By integrating a third party service, users can see what other people have recently purchased, leading to an increased drive in sales.

S Loyalty allows the creation of a loyalty program for dedicated customers. In line with Burlington's needs, the team utilized S Loyalty's service to make sure Burlington continues to fulfill their mission of satisfying customers. The loyalty program is internal within the site, with customers needing only to create an account and track their points by the click of a button.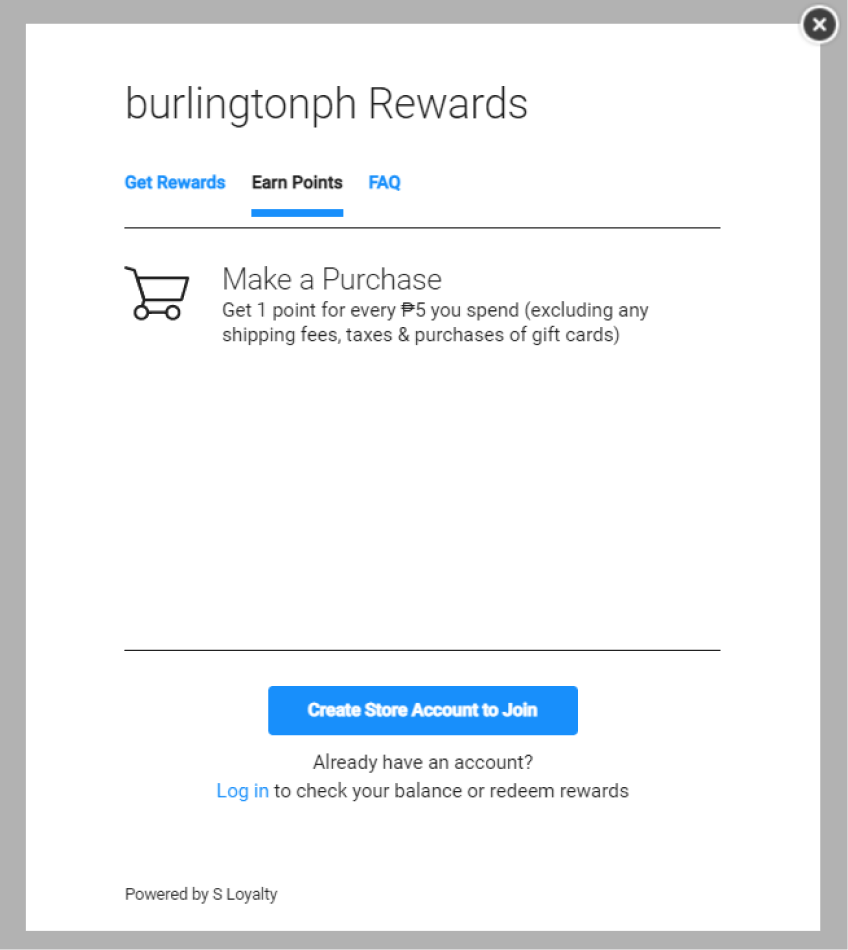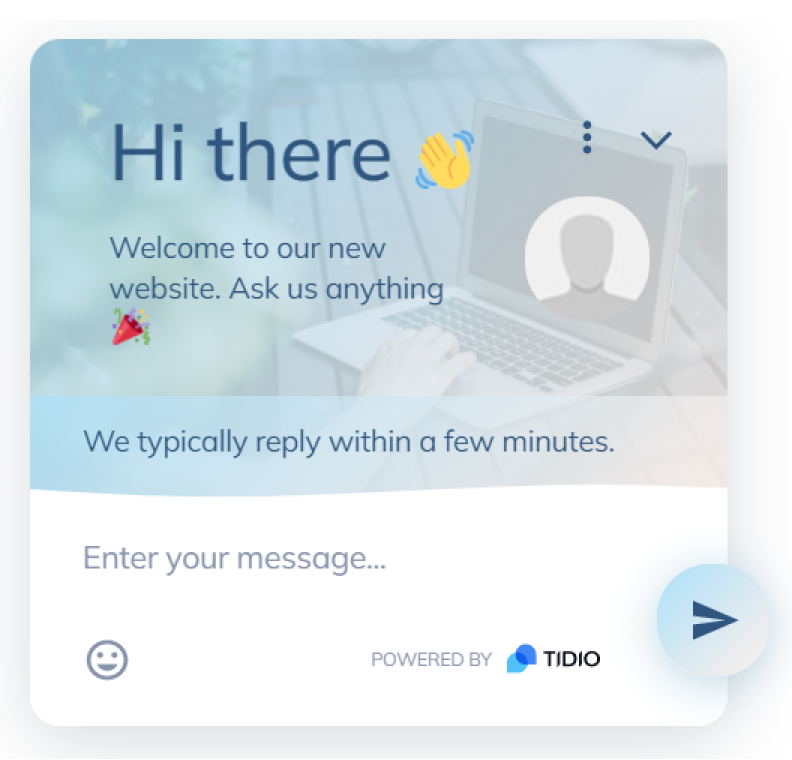 Immediate customer support
Furthermore, the team integrated Tidio's chat support to the website to aid Burlington in assisting their customers. We know how vital customer service is to Burlington, and the addition of Tidio helps them greatly.