Deliverables
Ecommerce Website
Wireframes
UI/UX Directions
EasyPC
Established in 2009, EasyPC is a computer retail business founded on the values of convenience, accessibility and excellent customer service. EasyPC pride themselves in their reliable services and problem-solving, enhancing the Filipino experience in computer essentials.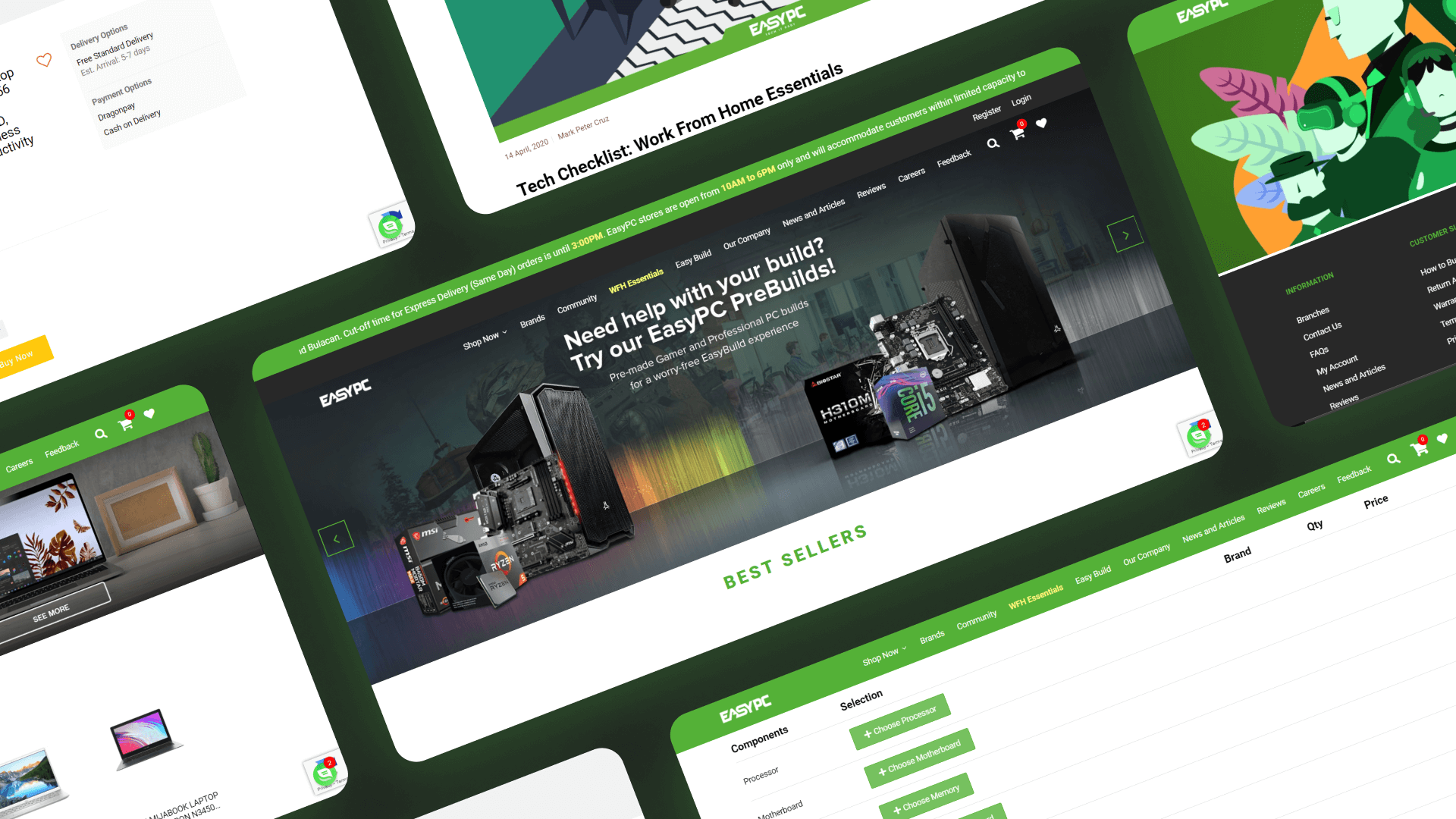 The forefront of customer-centric philosophy
Reflecting the values of this leader in local technology retail through ecommerce
As a trusted partner for Filipino households, EasyPC has grown to become a figurehead in technology retail through their customer-driven approach. As a result, the team built an ecommerce website that streamlines the process of shopping online. In addition to this, the team added features to the website that reflected EasyPC's user-first philosophy, including a chat support, customer review page and a feedback survey form.
UI/UX Direction
The UI of the site was modelled after EasyPC's branding, with their friendly green and clean interface being prominent throughout the web design. The team also took into account the number of products EasyPC offered, wanting to ensure customers could easily find what they were looking for. Thus, we built a filter system customers can sort by category, price, brand, ratings as well as stock status.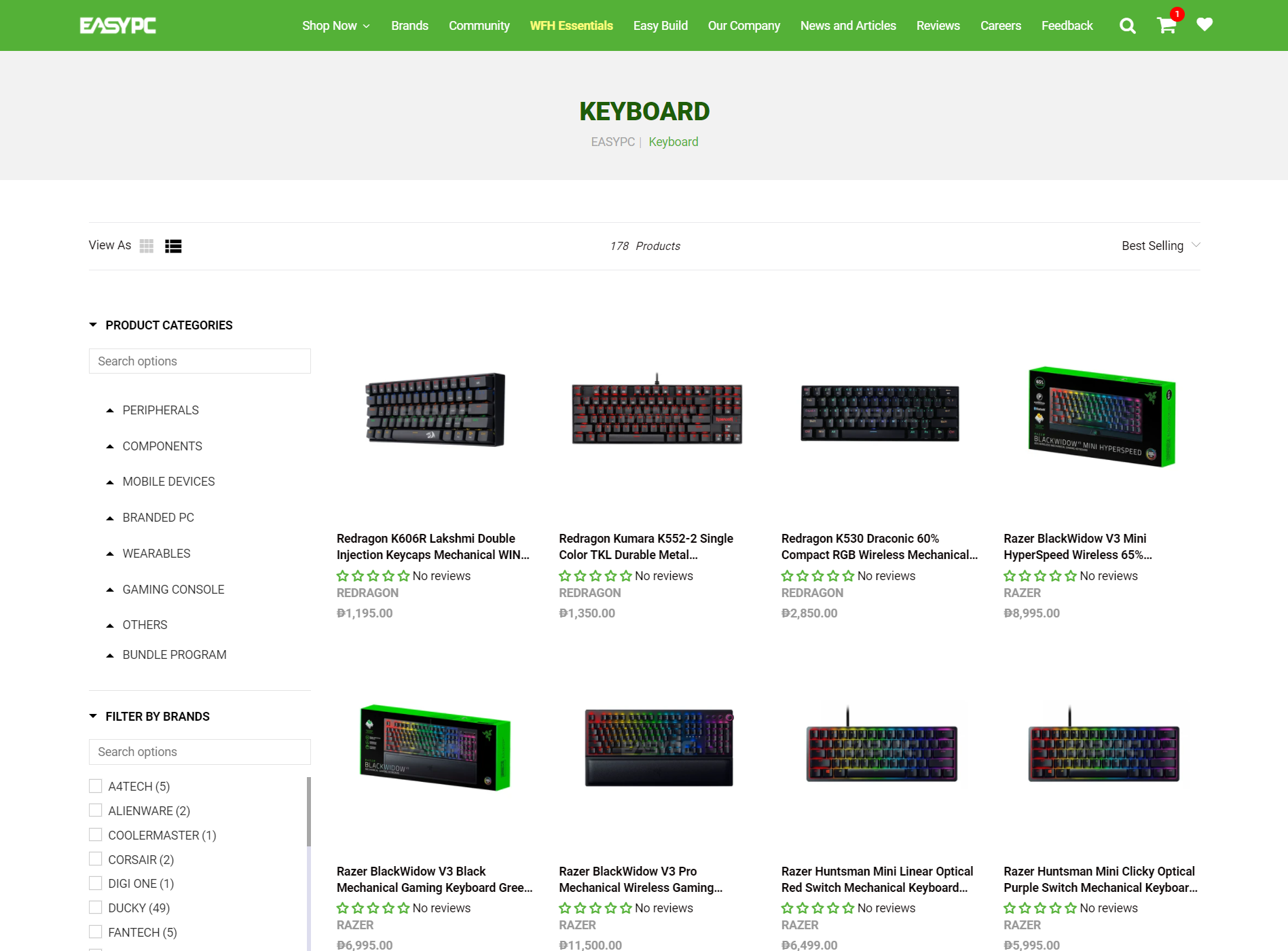 Custom Component: Easy Build
EasyPC takes their user-focused approach a step further with this PC Builder, enabling customers to select components for their personalized PC build. The team ensured that customers were able to set the quantity and/or remove a certain component as needed, on the page itself. Furthermore, this process is simplified further by allowing customers to proceed to checkout immediately.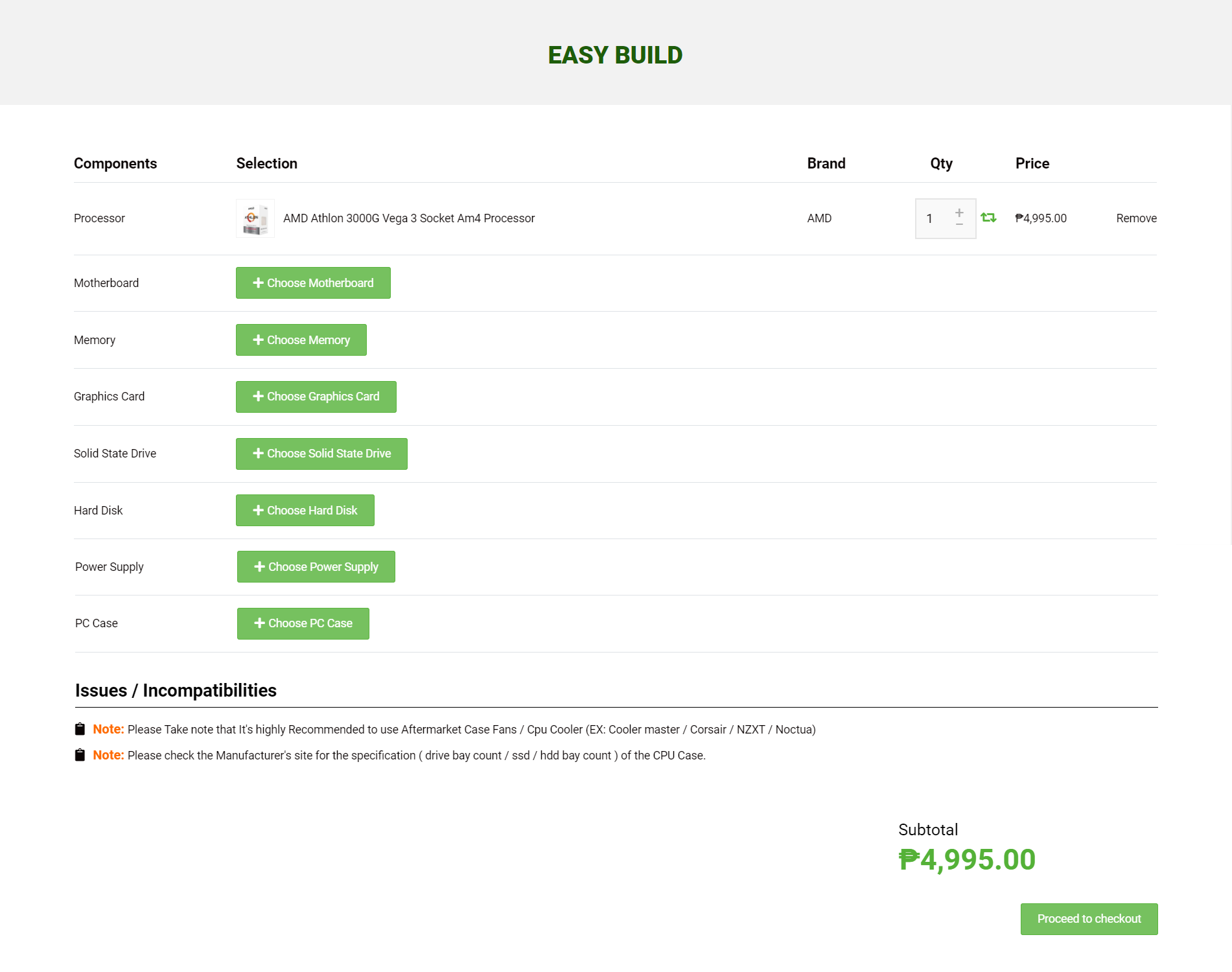 The pinnacle of customer-driven principles
In line with EasyPC's mission of providing exceptional customer service, the team added features to aid the brand in reviewing customer feedback. These features include a page where users can see all product reviews, an integration of the third-party customer service tool Reamaze, as well as a page dedicated to a customer feedback survey.