Deliverables
UI/UX Design
Booking System
The Study
Enderun Colleges runs The Study, a learning and co-working center. The Study features premium access to their unique short courses, learning development seminars, and collaborative co-working facilities. It also serves as a community for tenants and customers to connect with Enderun's strong network of educators and industry leaders.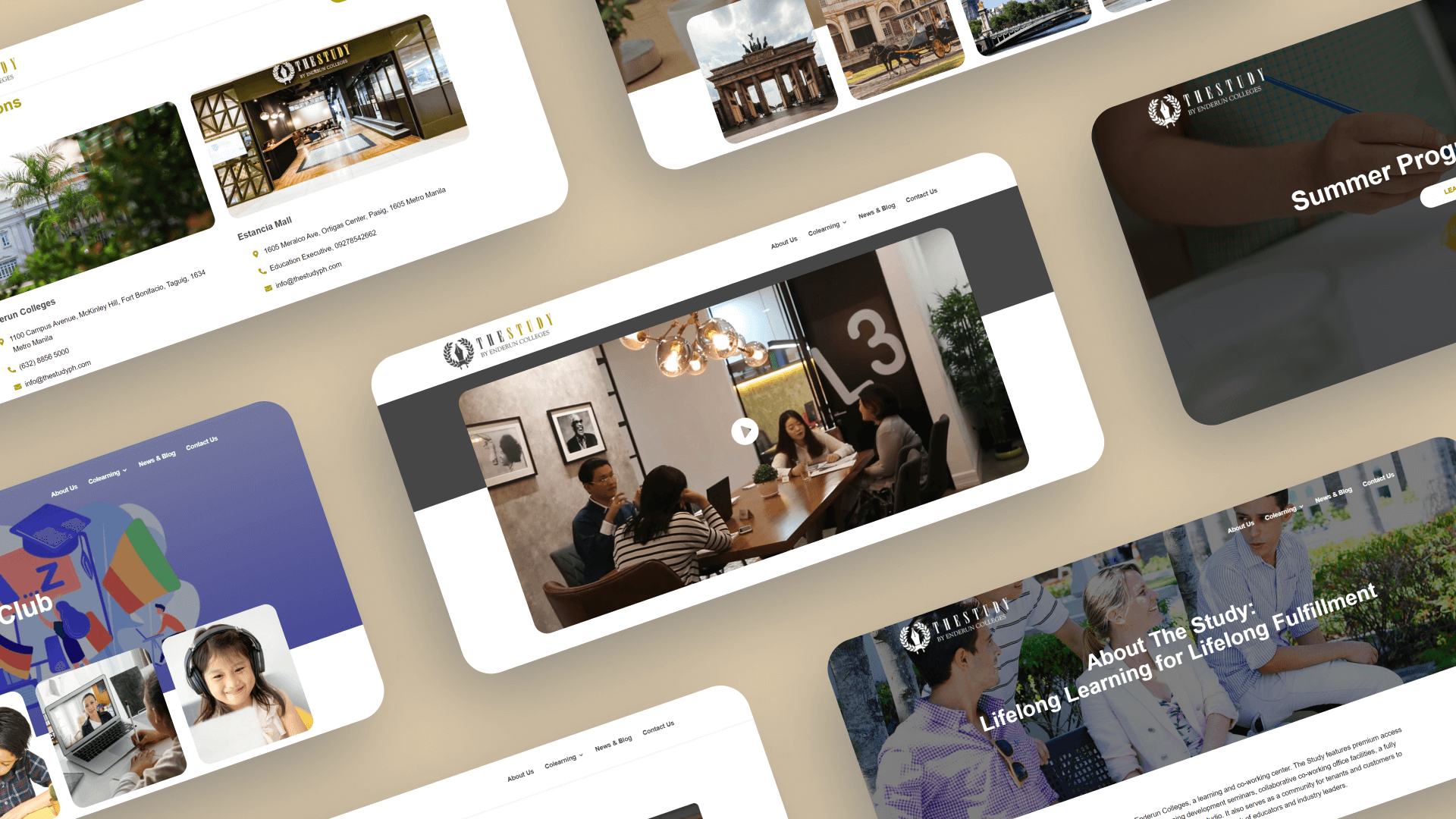 Brand new web design experience
The team completely rehauled The Study's website, constructing an all-new design experience for users, while making sure that the visual style was in line with Enderun's brand.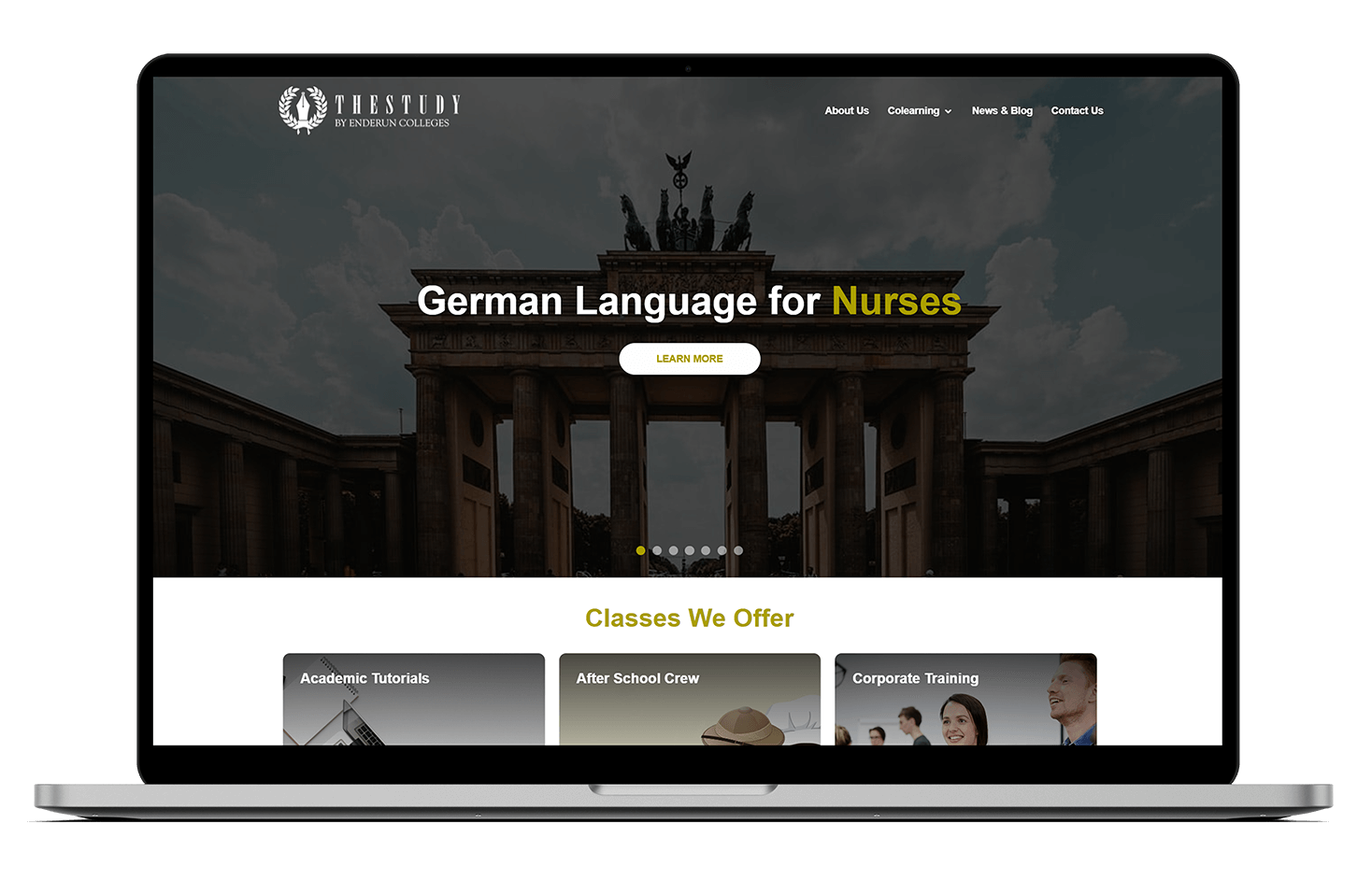 It was important to emphasize a sleek yet simple design, allowing no room for confusion or clunkiness when users navigate the site. Thus, the team came up with UI/UX screens that were both clean and visually stunning.
The color scheme of the design was based off of Enderun's signature shades of olives and creams, while at the same time differentiating The Study visual-wise from its sister websites.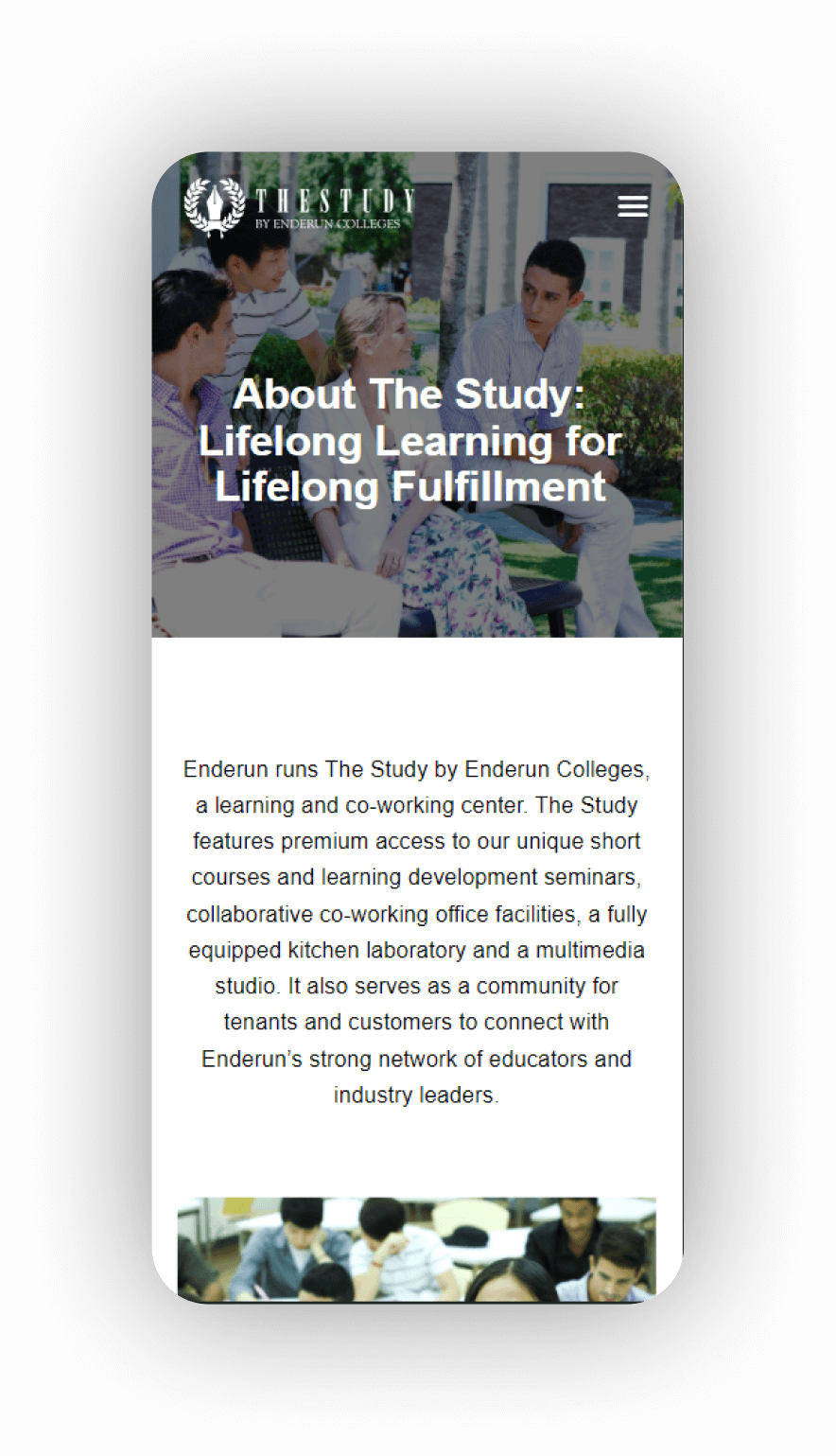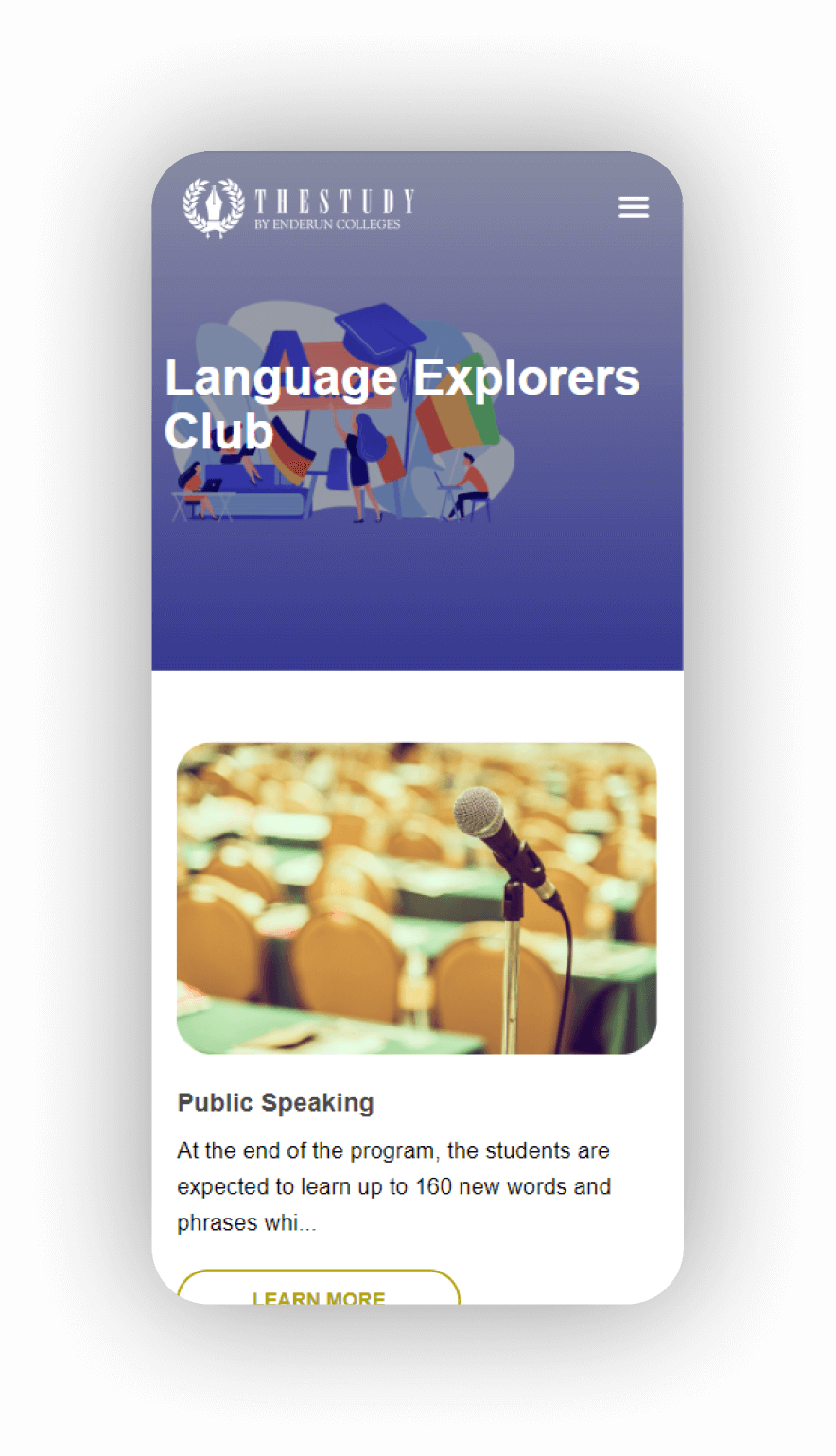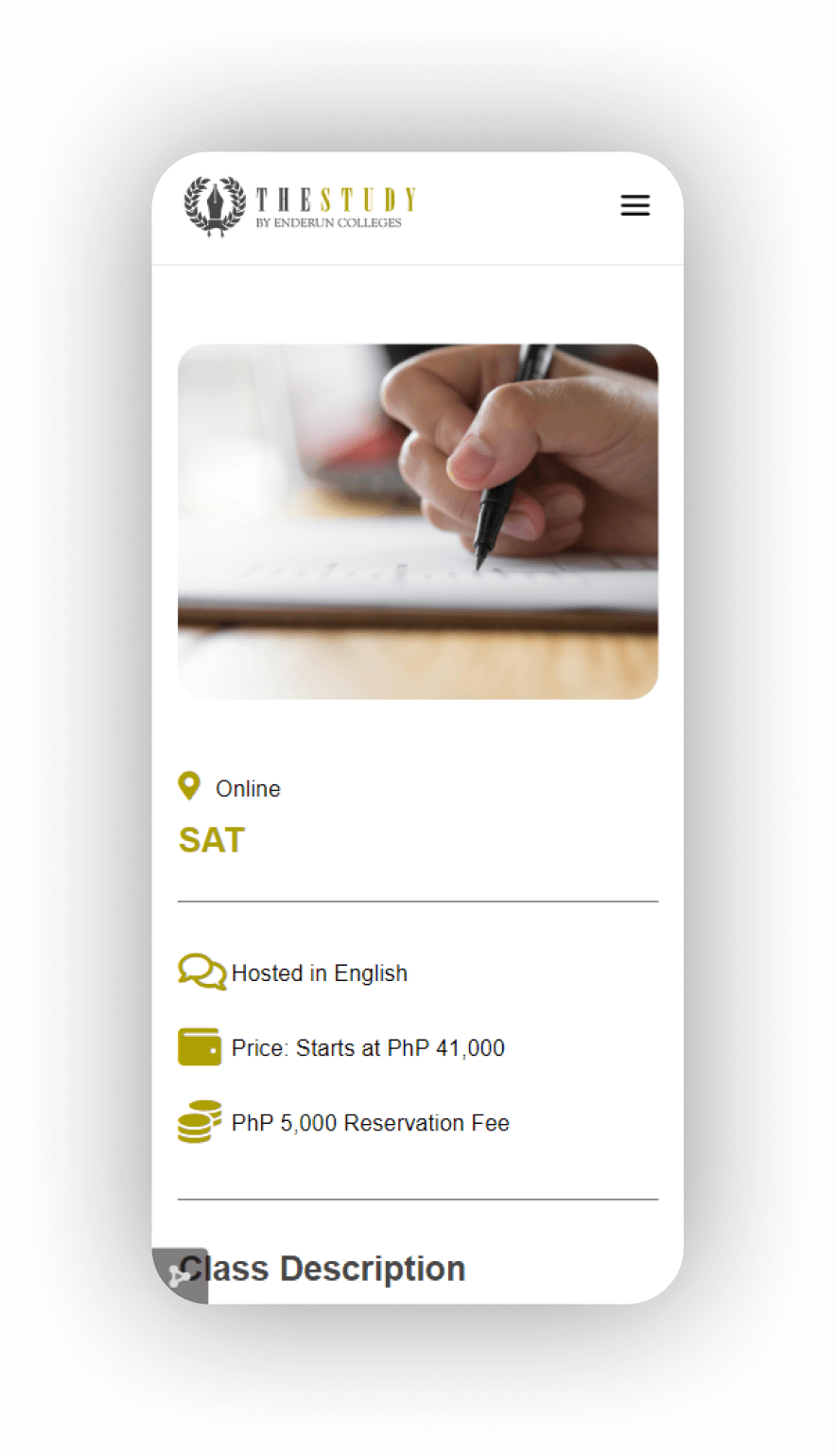 The core feature of The Study is its lesson booking system, where users are able to reserve their slot for any course or lesson of their choice. Users are asked to submit relevant information through a simple form, which administrators will immediately receive on their end. Further, each course has is own price, desciption, and tutors displayed on its respective web page.
When integrating this system into the site, the team ensured that the booking process was simplified and convienient to use on both the students and administrators' ends.